Spring is in the air.
The squirrels are chasing each other around the yard playing without a worry.
Happy that it's getting nearer to Spring. you hear more Harley's getting it in the wind.
things are just waking up everywhere after a long winter.
It's time to get out the Hog go on a long ride with your main squeeze.
get the oil circulating. and the adrenaline pumping oh… what a feeling!
After a long ride you come home for the final phase of an awesome day inviting some friends over for grilling!
spring is Awesome
break out the ribs,burgers and steaks. Have a little fine wine and be social.
It's a great time of the year. for those social events that we all love having.
It's time to break out of the house and get to doing things.
the weather is changing and getting warmer the birds are coming home from winter.
there's so many things to do.
Like fishing and camping out at your favorite spot or be adventurous and find a new one it's just an awesome time of year.
Spring is here: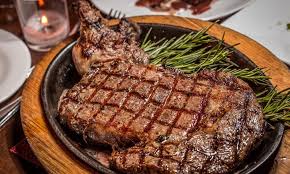 Whether you're a grill-master or not. starting with  the best premium choice USDA  steaks.
you would really have to work hard at ruining a perfect steak on the grill. I like mine seared and red that is some great eating.
I always like too drink some fine wine with steak it just enhances it that much more.
you could always make it a Turf and Surf by adding some King Crab or Salmon to your grilling.
Now your talking! A feast fit for a King and Queen. why not?
you deserve every bit of treating yourselves like Royalty. invite your friends and family over surprise them.
tell them where you got all this fine food and you'll be a star in their eyes.  These fine treats are shipped straight too your door.
safely and guaranteed to be delicious.
when you take that first bite of Heaven on Earth.
you'll want too keep ordering again and again I promise you it's that Awesome.
any of the images will take you too where you want too order.
FURTHERMORE YOU'LL SEE ON THE RIGHT OF EVERY PAGE A REGISTRATION FORM FOR MORE INFO ON PRODUCTS EVEN HOW YOU CAN DO THIS BUSINESS AND MORE. SO GO AHEAD AND FILL IT OUT YOUR INFORMATION WILL NOT BE SHARED OR SOLD i WILL BE THE ONLY ONE THAT WILL HAVE IT AND WILL CONTACT YOU.
TELL ALL YOUR FRIENDS WHERE YOU FOUND US. WE'LL SEE YOU WHEN YOU COME BACK!
.